This month, the U.S. Cotton Trust Protocol attended and participated in the Textile Exchange Conference in Colorado, which hosted approximately 1,000 people in-person and 700 virtual attendees. From Monday through Friday, attendees attended sessions, heard from experts and were able to focus on the system changes needed for the industry to stay within planetary boundaries in a resource-constrained world.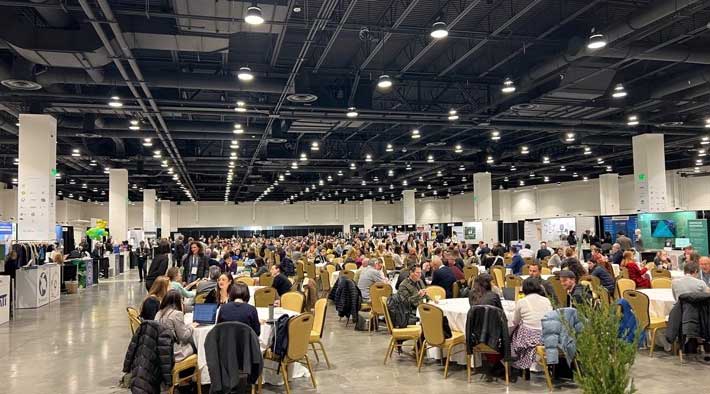 The theme of this year's week-long event was 'Materials Matter – A Pathway to Positive Impact' and focused on the pathway to achieve a 45 percent reduction in the emissions that derive from producing fibers and raw materials by 2030. The conference highlighted how climate action starts at the source of the materials we choose, and attendees were given the chance to hear from a variety of influential individuals throughout the supply chain including representatives from the Soil Health Institute, Kering, Vogue Business and J.Crew.
Attendees heard insights from leading experts and industry speakers on how data is a powerful ally to guide decisions, but there is a great need to frame data with on-the-ground experience. As one of the panelists said, "There really is no substitution for going out into the field and seeing what is happening on the ground. Only then can you put data in the frame of reality and start to see where things don't add up."
The conference also emphasized the desire and demand for transparency, while noting that there cannot be a one-size fits all solution. Full transparency requires the buy-in and cooperation from all players in the supply chain — it should be a shared goal.
As a program whose vision is to set a new standard in sustainable cotton production where full transparency is a reality and continuous improvement to improve our environmental footprint is the central goal, the Trust Protocol was proud to present during the conference.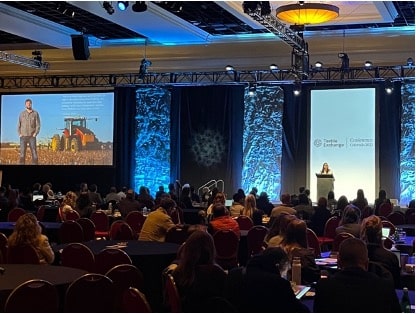 Dr. Deepika Mishra, who is a sustainability consultant for the Trust Protocol, joined the Cotton Roundtable with Dr. Jesse Daystar, Chief Sustainability Officer at Cotton Incorporated and an advisor to the program. Along with the other panelists, they spoke about the importance of soil health and the sustainability practices Trust Protocol growers are implementing. In fact, Deepika showcased how Trust Protocol growers are practicing regenerative agriculture and the outcomes of these practices.
Later in the week, Deepika was also part of a panel, which again focused on soil health and regenerative practices. The session, It Starts with Soil—Transforming Cotton Production to Meeting Climate Targets, also included La Rhea Pepper, CEO and co-founder of Textile Exchange, Paul Alvarez, program director at the Regenerative Organic Alliance and S. Gökçe Okulu, food & agriculture projects Manager for WWF Turkey. The group spoke about specific practices, and Deepika was able to highlight data on tillage, cover crops, crop rotation and greenhouse gas emissions from our recently released annual report.
Throughout the conference, participants spoke about the need for collaboration – not competition – in order to achieve industry goals. As we close the gap between brands, supply chain partners and raw material producers, we will collectively be able to faces challenges and have a positive impact – something the Trust Protocol is proud to be a part of.